Download the desired Strategy in EX4 format from our website (StrategyName.ex4), or you can create an EX4 file when you edit and compile code in MQ4 format.
Open the MT4 Terminal and log into your account. If you do not have the MT4 terminal and demo account installed yet, you can proceed by creating a new one account at one of my Trusted Brokers.
Place the StrategyName.ex4 file into the folder named Experts located in the Data Folder of the MT4 Terminal. Below you can see how you can get into the Experts folder: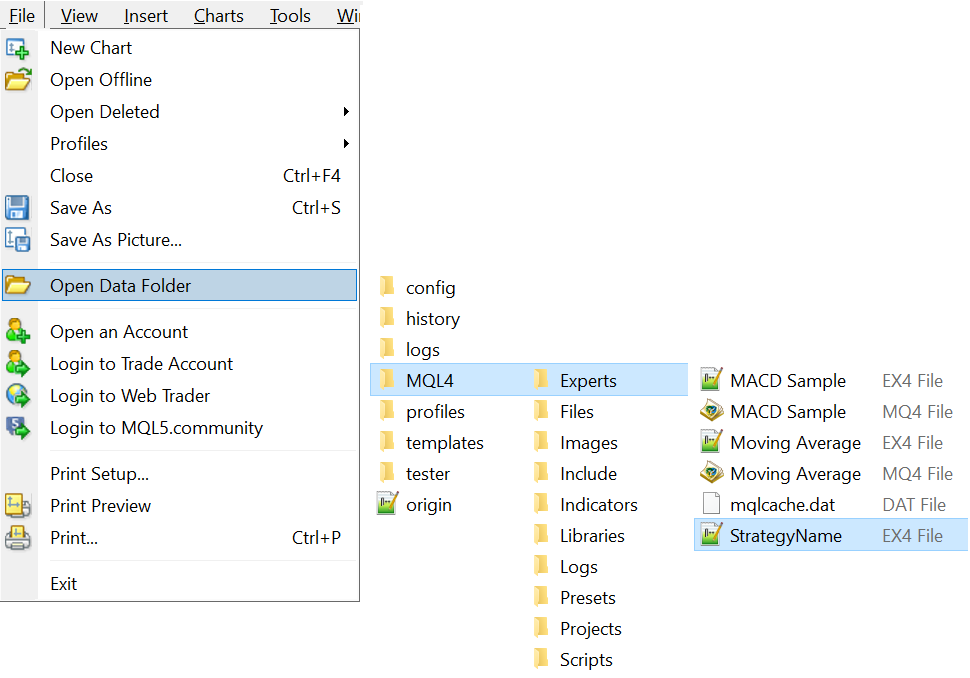 Place the downloaded StrategyName.ex4 file into the MQL4/Experts folder.
In the MT4 Terminal, Refresh the Navigator Window: right-click on the Expert Advisors shortcut and select Refresh. If you can't see the Navigator window, use the Ctrl+N shortcut to open it.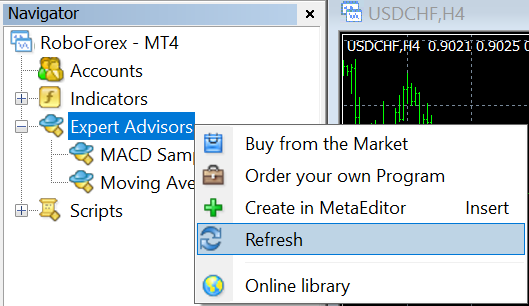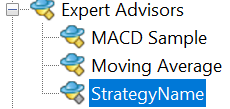 Make sure that you work with desired Symbol and TimeFrame.
Then activate automated trading by clicking on the AutoTrading button. If successful, the button will change its appearance and the "Play-like" sign will appear.


AutoTrading will stay activated for all Expert Advisors until you decide to disable it.
Expand the Expert Advisors folder in the Navigator window by clicking on the [+] sign (if not expanded yet) and run StrategyName. You have 2 options on how to do that: Just drag and drop the StrategyName file onto the chart or double-click it.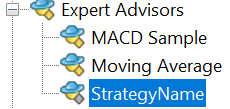 The Expert – StrategyName settings window will pop out. Check if Live Trading in the Common bookmark is enabled. Set your custom parameters in the Inputs bookmark and confirm the setup by clicking on the OK button. On the right upper corner, a smiling emoji will appear.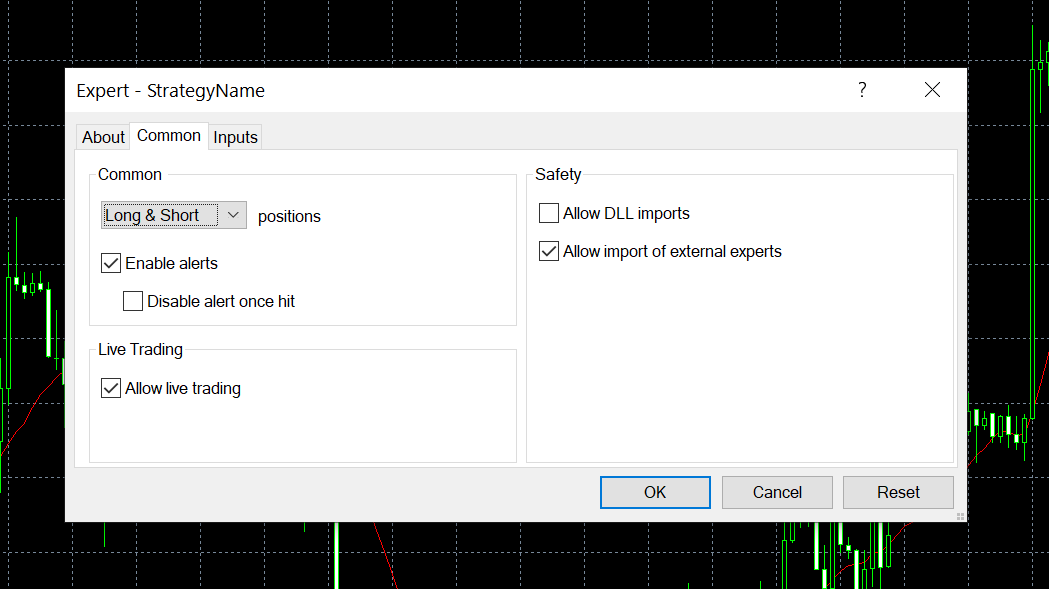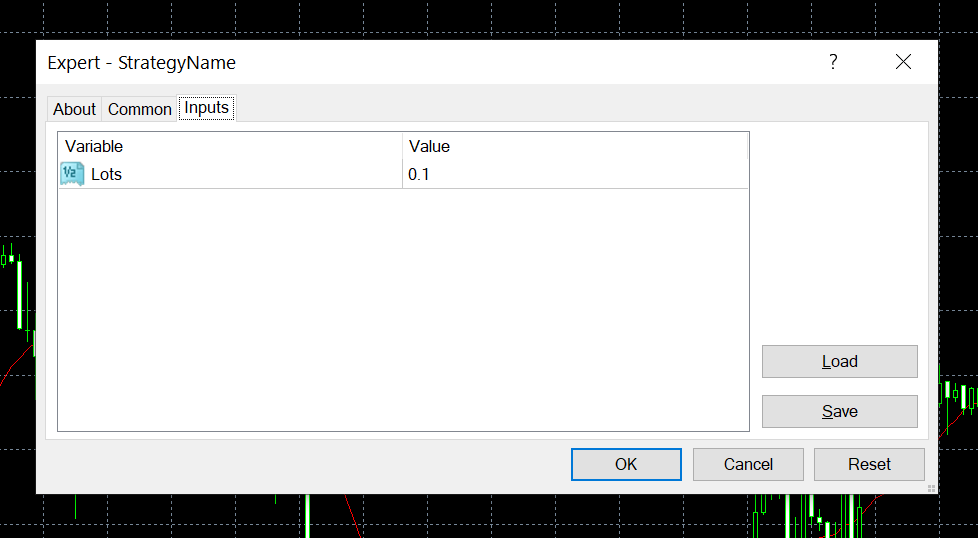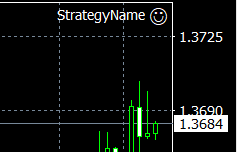 Now, the StrategyName.ex4 strategy should be activated and permitted to perform any trading operations.
Still, have no trading account yet? Open an account at one of my trusted brokers suitable for algorithmic trading completely for free and start testing today!

This post contains affiliate links. If you use these links to register at one of the trusted brokers, I may earn a commission. This helps me to create more free content for you. Thanks!