CCI-TrendReversal Strategy
CCI-TrendReversal is an elementary strategy concept using the Commodity Channel indicator.
Strategy Logic: The point of market reversal can be detected when the CCI indicator's value exceeds one of 2 preset levels – BUY LEVEL (to the oversold area) or SELL LEVEL (to the overbought area). When the CCI indicator line crosses the preset LEVEL on the way back from the oversold/overbought area, we can distinguish 2 signals:
Buy Signal: CCI indicator crosses the BUY LEVEL from below.
Sell Signal: CCI indicator crosses the SELL LEVEL from above.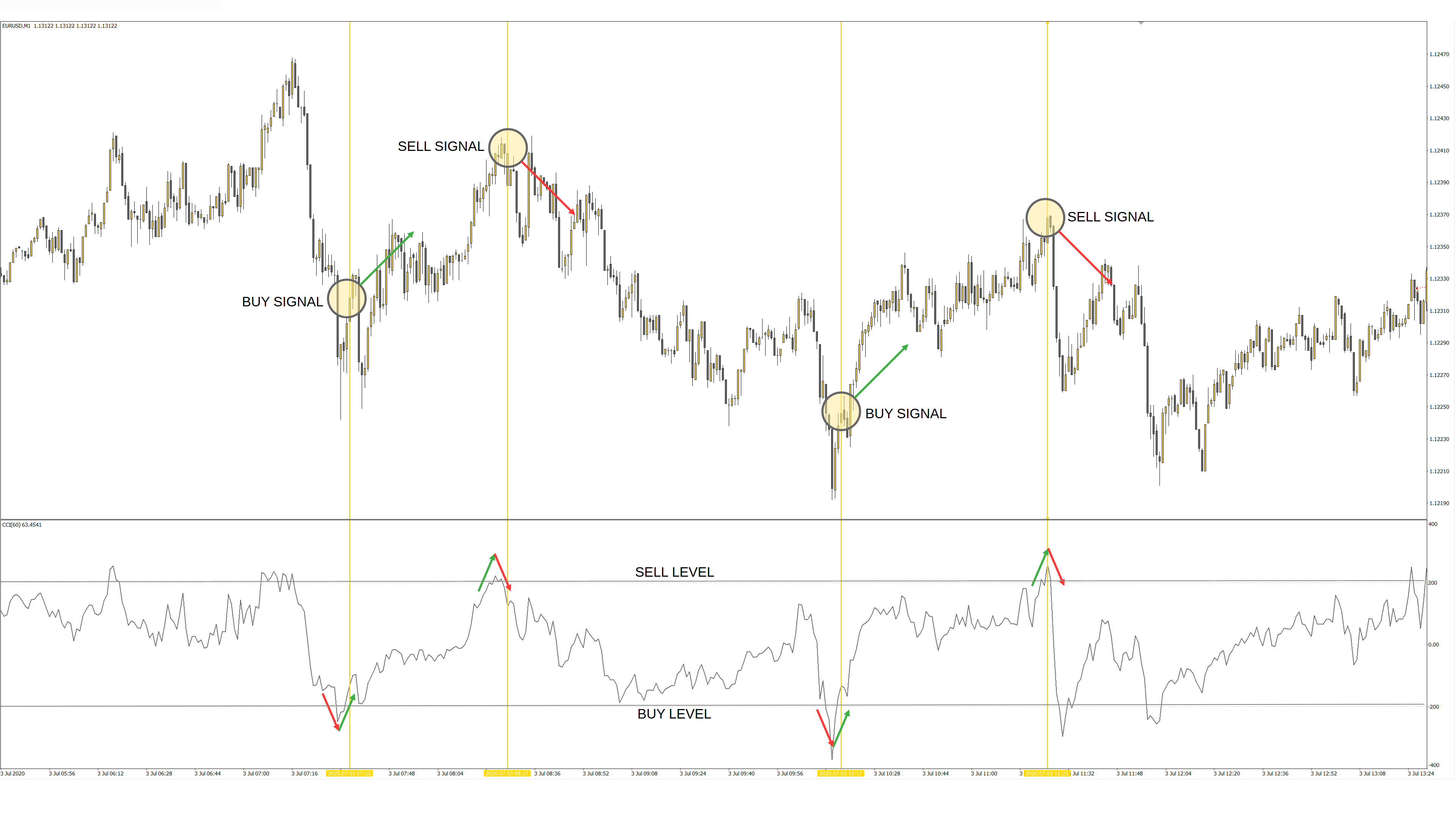 CCI-TrendReversal Strategy Inputs:
UniqueStrategyNumber – Unique strategy identifier (Magic Number), each running strategy should have a different UniqueStrategyNumber.
CCIPeriod – Period settings for the CCI indicator (number of intervals from which is the CCI calculated)
CCILevelBuy – Value of the BUY LEVEL (Usually a negative number between -100 and -300)
CCILevelSell – Value of the SELL LEVEL (Usually a positive number between 100 and 300)
OrderSizeLots – Fixed order Size in Lots
StopLossPoints – Stop Loss distance from the entry price in Points (0 = No SL is set)
TakeProfitPoints – Take Profit distance from the entry price in Points (0 = No TP is set)
TrailingStopPoints – Trailing Stop distance in Points. When the Stop Loss distance from the current price is higher, the Stop Loss is adjusted closer to fit the preset level (0 = No TS is set)
Point – Minimal change in the asset quotation (usually the last digit)

Pip = 10 Points (regarding FX pairs)
Get the CCI-TrendReversal forex strategy:
Did you achieve the expected results in the backtest? Feel free to share your findings and opinions here in the discussion.